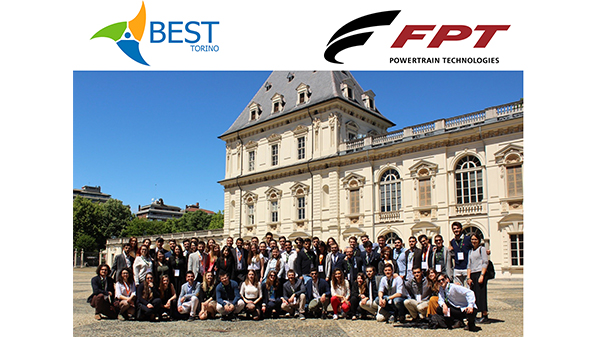 FPT INDUSTRIAL AND POLITECNICO DI TORINO TOGETHER FOR THE TRANSPORTATION OF THE FUTURE
What will the future of transport look like? How will it change and what will its impact be on the environment? These questions were "Transportation: Fast & Future", the technology course organized by the BEST Association of Turin Polytechnic, of which CNH Industrial and FCA are partners.

BEST has existed for almost thirty years and, during this time, it has allowed thousands of students to have an overseas experience, involving over twenty countries around the world. This year, the focus was on the evolution of transport. Since the Industrial revolution, this segment has changed a lot, and it is still continuing to do so. Transport is becoming more and more efficient while trying to pay more attention to other issues that were not considered to be important in the past. One of these issues was the environmental impact, which was discussed in the twelve-day course in order to find successful ways to reduce pollution and costs.

The course was presented in May at the Valentino Castle in Turin. A delegation from FPT Industrial, which participated at the presentation, is collaborating with the University aiming to create a network of young engineering students and other scientific faculties who will be able to bring new ideas in various projects related to the transport world.
Do you want to stay updated on all the news?