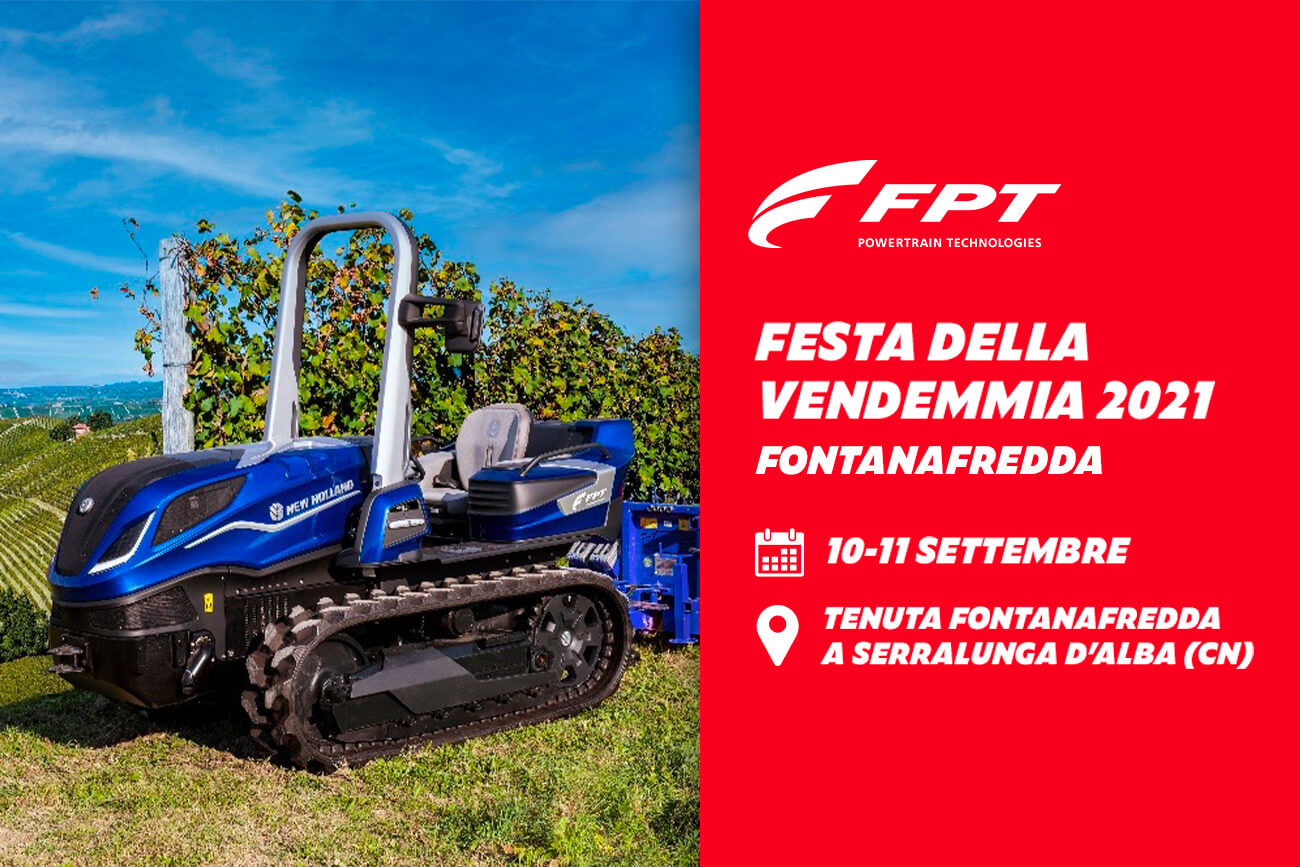 #RENAISSANCE GRAPE HARVEST FESTIVAL
FPT Industrial will be one of the stars at the #Renaissance Grape Harvest Festival, to be held on Friday 10 and Saturday 11 September in the splendid setting of the Fontanafredda estate at Serralunga d'Alba (Cuneo, Italy). To add a special significance to an event already rich in appeal and atmosphere in its own right, this will be the first zero-emissions Barolo harvest.
The precious grapes of the Vigna La Rosa cru, which yield a Barolo included in the Wine Spectator Top 100, will be harvested with the aid of the first prototype New Holland TK Methane Power crawler vineyard tractor with biomethane-fueled FPT Industrial F28 Natural Gas engine.
Launched in February 2021, the partnership between FPT Industrial, the world's top producer of low environmental impact engines, and Fontanafredda, the historic winery founded by the first King of Italy in 1858, which currently has 120 hectares of certified organic vineyards, forms part of the Green Renaissance project, launched to promote best-practice grape cultivation with no environmental impact.