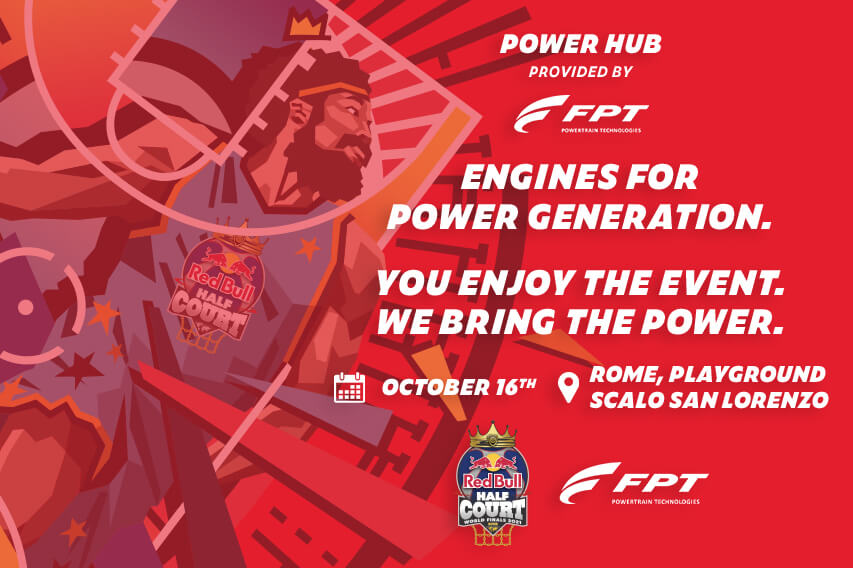 RED BULL HALF COURT
"You Enjoy The Event. We Bring The Power". This is the slogan chosen by FPT Industrial to celebrate its role as Official Technical Partner of the final of the Red Bull Half Court, the world 3x3 street basketball tournament, to be held at the Scalo San Lorenzo Playground in central Rome on 16 October.
After the two events, Red Bull Wake The City in Milan and Red Bull Cliff Diving in Polignano a Mare, for the third consecutive time FPT Industrial and Red Bull are joining forces to create a thrilling sporting spectacle, with speed, energy, quick thinking, skill and teamwork its main ingredients.
Held in more than 20 countries worldwide, Red Bull Half Court is not only the most spectacular but also the most universal and inclusive street basketball tournament anywhere in the world. Rap music and DJ sets, street art and performances, entertainment and street fashion all meet and mingle around the courts, involving the communities in a unique, unforgettable experience.