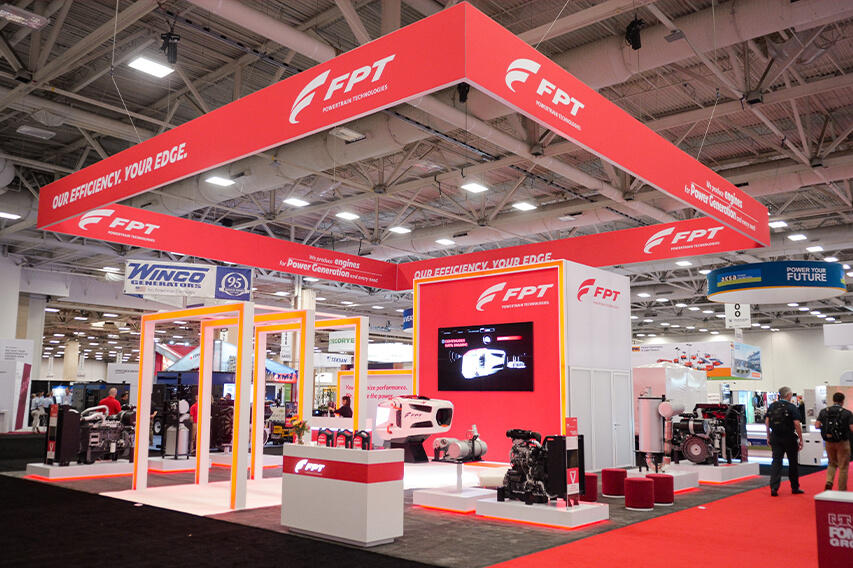 FPT INDUSTRIAL SHOWCASES ITS STAGE V TECHNOLOGY IN NORTH AMERICA AT POWERGEN IN DALLAS
FPT Industrial will be premier diamond sponsor and exhibitor at POWERGEN International in Dallas (Texas, USA), the largest network and business hub for power generators, displaying its Stage V engine technology in North America. From May 23 to 25, FPT Industrial's stand at the Kay Bailey Hutchinson Convention Center (Booth #5000) will be showcasing its full Stage V range including F36 Stage V/Tier 4 Final, N67 Stage V/Tier 4 Final and Cursor 9 Stage V/Tier 4 Final. The efficient N67 Tier 3, and the Power Source concept Cursor X, will complete the line-up.
Featuring patented HI-eSCR technology to meet the most demanding emission regulations, FPT Industrial's Stage V, DPF-free and ATS maintenance-free range delivers best-in-class uptime, ease of installation, and exceptional fuel efficiency, for reduced cost of ownership.
TO FIND OUT MORE, READ THE PRESS RELEASE.