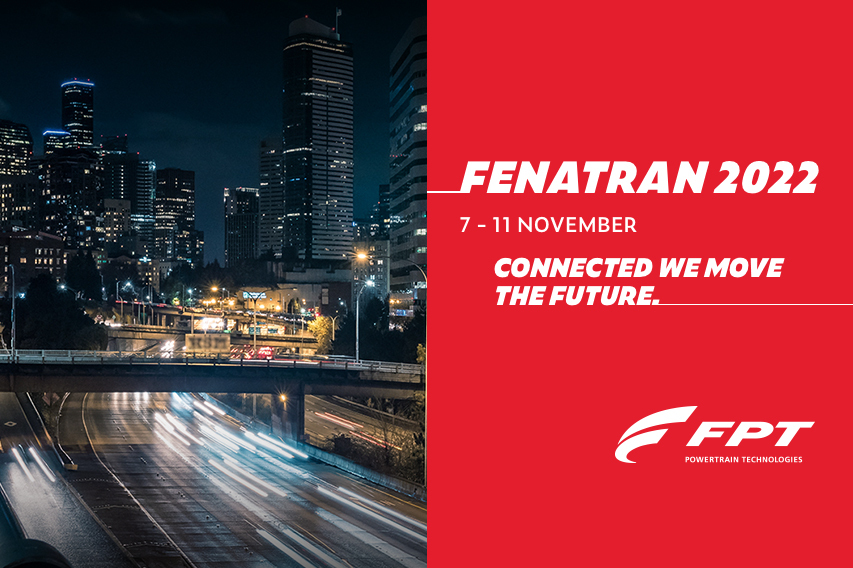 FPT INDUSTRIAL AT FENATRAN 2022: CONNECTED WE MOVE THE FUTURE
Iveco Group brand presents in Brazil the global path it is taking to reduce the environmental impact of transport
Cutting-edge technologies such as Euro VI and the new ePowertrain area will be demonstrated to the visiting public
The Multi-Energy approach to the sustainable propulsion of the future is presented by FPT Industrial during Fenatran 2022. The brand presents in Brazil, during the event at São Paulo Expo, from November 7th to 11th, the global path it is taking to reduce the environmental impact of transport in all segments and applications. In this way, it shares the vital role that a leading powertrain manufacturer must play in ensuring the continuity of core businesses, along with a strategic and accessible path for the energy transition.
From light to heavy applications, FPT Industrial continues to develop and invest in new internal combustion engines, with the expansion of the range and cutting-edge technologies such as the new Euro VI electronic generation and solutions that follow "Lifecycle Thinking" such as the Original Reman, available within the Brazilian reality. This line of action implies a focused and sustainable approach, where FPT Industrial's leadership and know-how is also made available in natural gas or biomethane solutions for vehicular applications that drive technology transfer to achieve the "net zero" goal of carbon in 2040.

With the new ePowertrain area, FPT Industrial makes clear its current and future position as a provider of zero-emission solutions with a diversified focus on eAxles (electrified axles), Central Drive (power distribution boxes) in addition to Modular Batteries and Battery Management System (BMS). The position is achieved through two distinct but connected factors: the opening of the new ePowertrain plant in Italy, for production dedicated to ePowertrain solutions, as well as continuing to implement disruptive solutions, revolutionary DNA and the Open Innovation approach, acting with agility and in partnership with electric mobility startups.