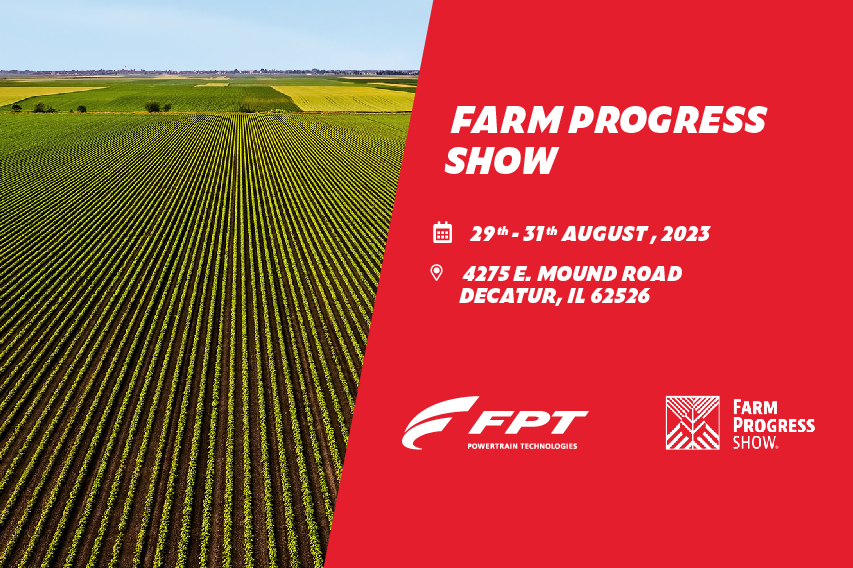 FPT INDUSTRIAL'S NEW C16 TST ENGINE FOR THE NEW CASE IH STEIGER 715 MAKES ITS DEBUT AT FARM PROGRESS SHOW 2023
FPT Industrial chooses Farm Progress Show 2023 to present its brand new C16 TST, the two-stage-turbo engine powering the new 4WD Case IH Steiger 715 flagship tractor. Celebrating its 70th anniversary and one of the largest open-air agricultural fairs in the USA, Farm Progress Show is held in Decatur (Illinois, USA) from 29 to 31 August 2023.

Guest at the Case IH stand (booth 867, Northwest Quadrant), FPT Industrial showcases the result of a close and intense collaboration with Case IH, in order to deliver to the new Steiger 715 an increase in performance of more than 10% of power and more than 6% of torque compared to the latest C13 TST-powered Steiger 645.