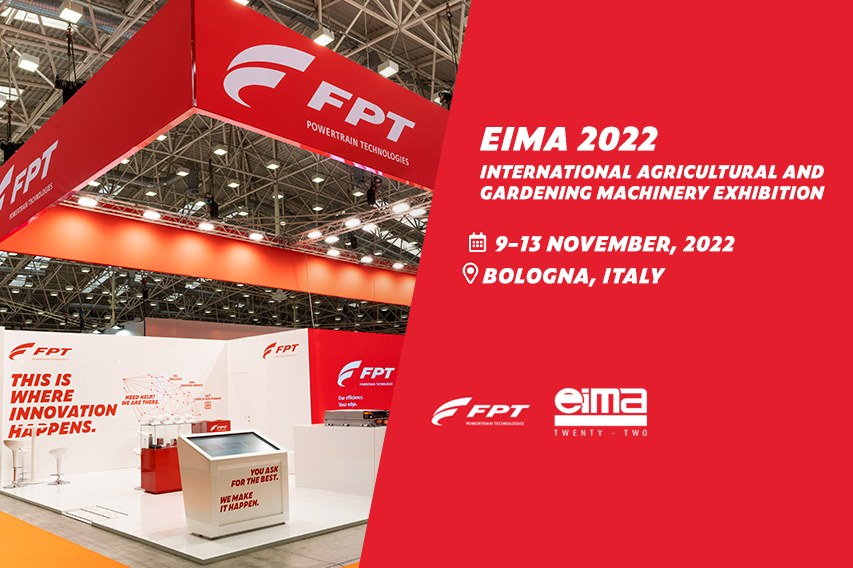 From 9 to 13 November, FPT Industrial will be attending EIMA International 2022, one of the leading European trade fairs for agricultural equipment. Sustainability, efficiency and alternative propulsion solutions are the main themes of the Brand's presence at BolognaFiere (Bologna, Italy).
Through an extended offering of Stage V engines and PowerPacks, biomethane and hybrid powertrains, plus new off-road battery pack prototypes, FPT Industrial is providing agricultural equipment manufacturers with a complete choice to power machines of every size with the best energy mix solutions.
The full range of enhanced Stage V power units is immediately available for a number of applications, including agriculture, power generation and as integrated power units.