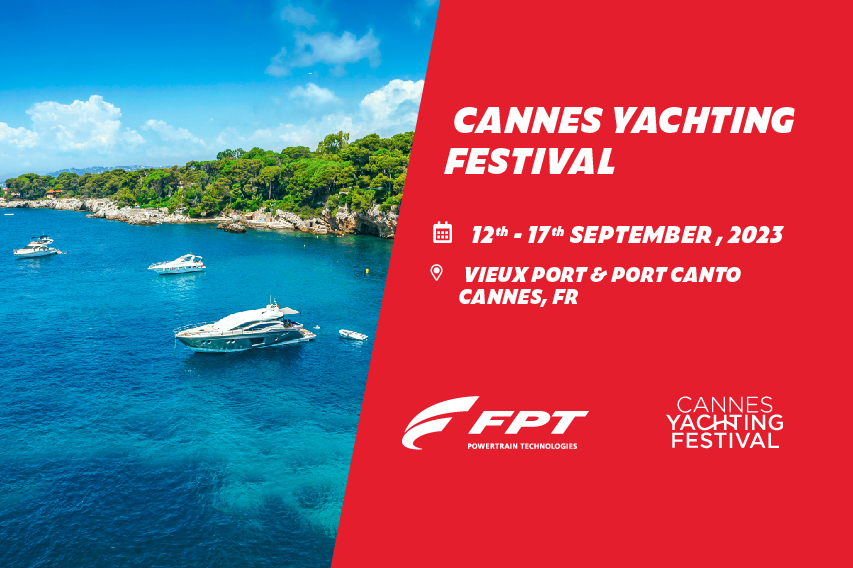 FPT Industrial at the Cannes Yachting Festival
Once again this year, FPT Industrial parades on the red carpet of the Cannes Yachting Festival, presenting its marine flagship products. From September 12th to 17th, at booth PALAIS064, the brand and distributor Bimotor will showcase the top engines from their marine range: the C16 1000 and the C90 650 EVO Hybrid. These engines ensure performance and reliability, designed to meet the most demanding customer needs. They also guarantee low emissions, thanks to compatibility with HVO biofuels, which enable a reduction of over 90% in CO2 emissions.

The marine engine C16 1000 boasts outstanding performance and is available for both recreational and commercial applications with a wide range of options.

The modular hybrid marine propulsion system, on the other hand, is scalable and compact, born from a collaboration with Vulkan Hybrid Architect, a leading brand in hybrid solution design. An example of this hybrid solution is represented by the C90 650 EVO Hybrid engine, which allows customers emission-free navigation in full electric mode, along with the comfort of a silent voyage.