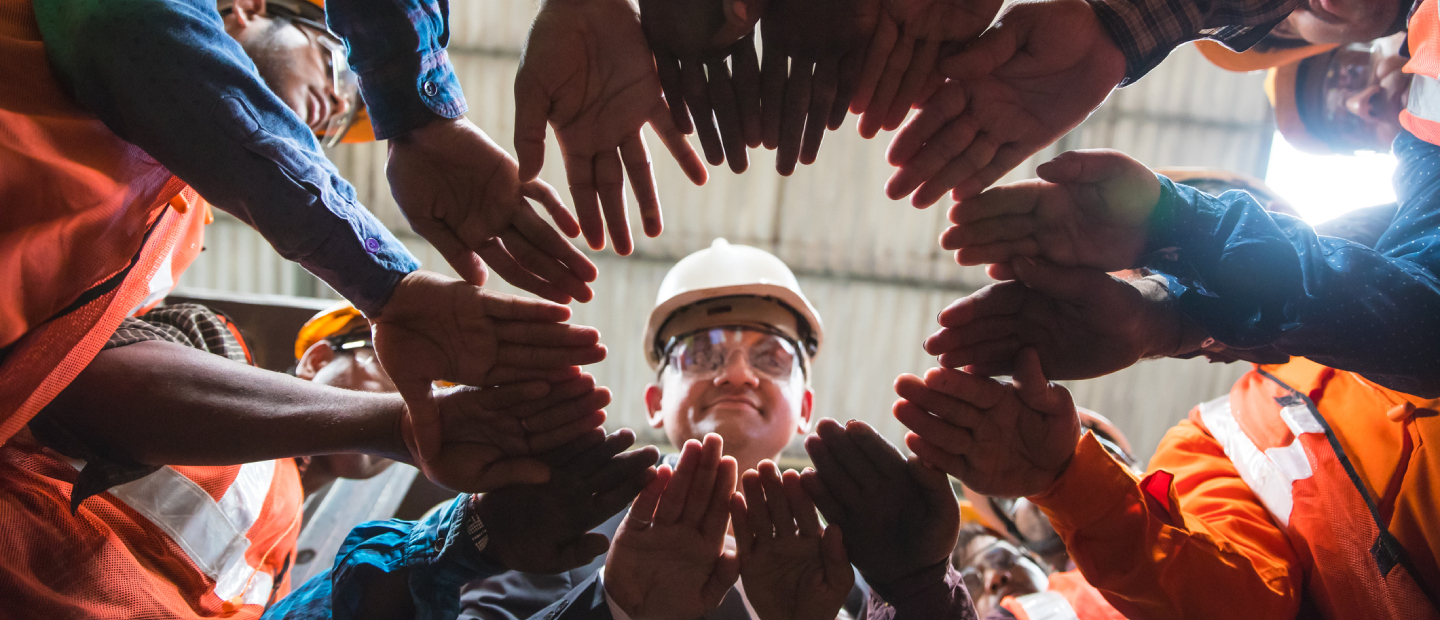 FPT INDUSTRIAL INDIA
A leader in advanced powertrain technologies
About FPT Industrial
FPT Industrial is a brand of Iveco Group*.
It is dedicated to the design, production, and sale of powertrains for the industrial sector, with a focus on sustainable solutions for the mobility of tomorrow. FPT Industrial confirms itself as a global leader in advanced powertrain technologies offering a vast array of solutions and it is the power under the hood of millions of vehicles working each day in the agriculture, construction, marine, power generation, and commercial vehicles segments.
FPT Industrial in India: overview
FPT Industrial India is subsidiary company of FPT Industrial global brand.

The company was incorporated in June 2022 and it is based at Gr. Noida and registered office in Delhi.

Presently, India company is providing technical, and quality supports for CNH Industrial engines at R&D Center in Gr. Noida. Recently S8000 engines production has crossed mark of 400,000 engines.


The local team is also responsible for FPT Industrial Italy engines business support in India. The cross functional team at India (Design, Testing, Certification, Application, project management, Quality) ensures successful launch of engines for off road and on road applications.

The existing customer product line with FPT Industrial engines includes - Tractors, Construction machines, Harvesters, Heavy duty trucks.
FPT Industrial India competencies and strengths
FPT Industrial India team has strong product engineering competences and is focused on design, development and testing of different engine applications. FPT team is also responsible to manage & execute 2 inhouse engine test benches.

Responsible for new launched Engines Certification and compliance adherence (COP).

Customer and Product Platforms
Customer management is single point of contact for engine customers and co-ordinate projects with customer.
Product Platform role is project monitoring in terms of time and cost, building cross functional team (Product engineering, Purchase, Supplier Quality, Manufacturing), close monitoring of project progress and setting up milestones at various stages of project (MR0 to MR5).
Purchasing and SQE role is to scout suitable suppliers, to analyse supplier's capability to meet engineering drawing and standards requirements, suppliers audit, PPAP, parts conformance.

Quality & Product Behaviour

Quality and Product behaviour function ensures reliability of engines in field at end user usage, in plant quality. Quality team leads investigations of quality issues being reported at end user/ field.

AMS function is responsible for aftermarket service support on FPT engines in India.

* Iveco Group is the home of eight unique, unified Brands. Company's business model focuses on product and service design, production, sale, and after-sale support, delivering sustainable and technologically innovative mobility solutions, so as to meet the ever-changing needs of end customers. Each of Iveco Group's 8 brands is a major force in its own specific line of business:

IVECO, a pioneering commercial vehicles brand that designs, manufactures, and markets heavy, medium, and light duty trucks.
Powertrain (FPT Industrial)- Engine & Powertrain business.
IVECO BUS and HEULIEZ, both premium mass-transit bus and coach brands.
IVECO CAPITAL, the finance arm supporting all Iveco brands for Financial Services.
IDV, for highly specialised defence and civil protection equipment; (IDV, ASTRA and MAGIRUS)
ASTRA, a leader in large scale heavy-duty quarry and construction vehicles.