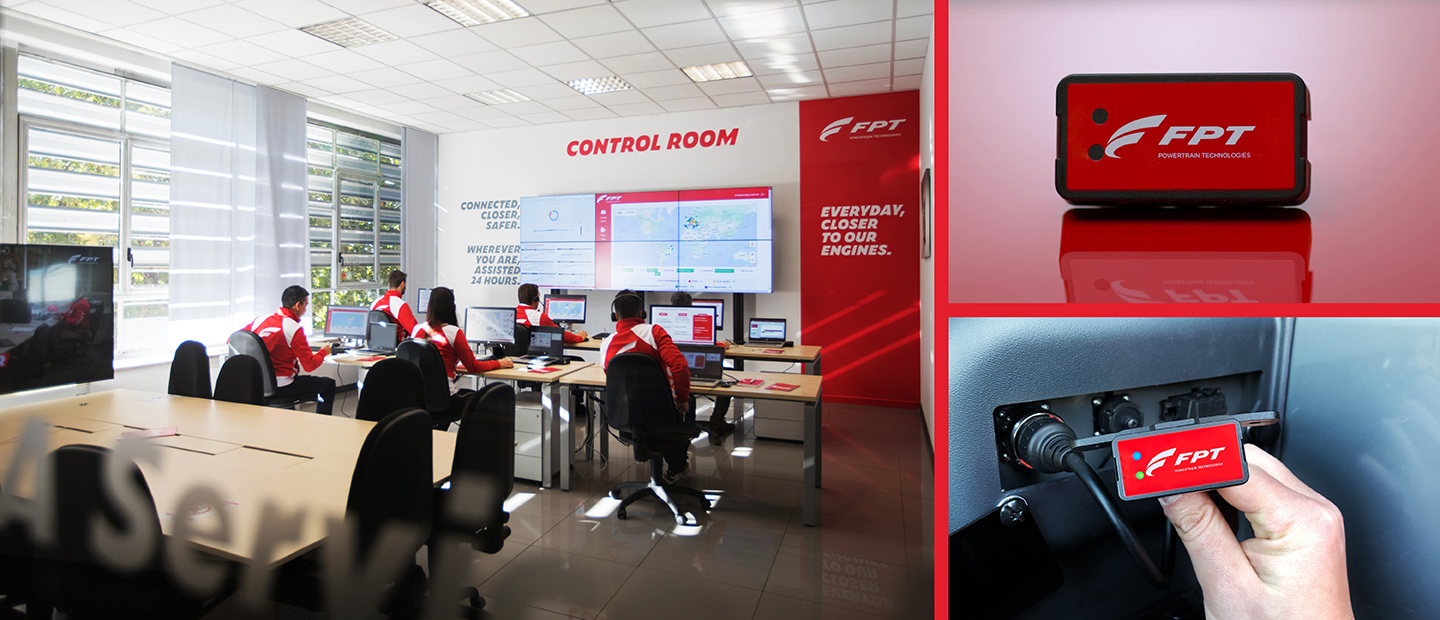 PROACTIVE ASSISTANCE
Assistance has never been so close.
Ensuring your engine performance and operations has never been easier.
YOUR DIRECT CONNECTION WITH THE CONTROL ROOM.
Boosting your engine performance has never been so easy for all your applications. Connect your dongle directly into your engne and set your mind at ease: our Control Room will analyse your engine data and report any possible anomaly or optimization.
How does our monitoring system work:

Discover the main benefits:
Service Assistance will know the issue before leaving the workshop
Repair suggestion based on FPT technical know how and field experience
Reports tailored on your mission
Maximize uptime: from an unplanned stop to a planned one
Total cost of ownership optimization (TCO)
Bimotor S.P.A @FPT Industrial Dealer As Ettore Brunero says: «Analyzing the engine parameters with our know-how it's the base of our Proactive Assistance, that enables our Customers to be nearer to the End-User and his needs».
Industrial Italiana Autobus@FPT Industrial Customer As Mr. Paolo Saettone says: «Predict and react proactively, that's the main base of our service that helps Assistance to guarantee the maximum uptime even in critical situations and missions, with the right flexibility to adapt to different vessels and systems and by enhancing the digital journey already started from our Customers».
Do you want to know more?