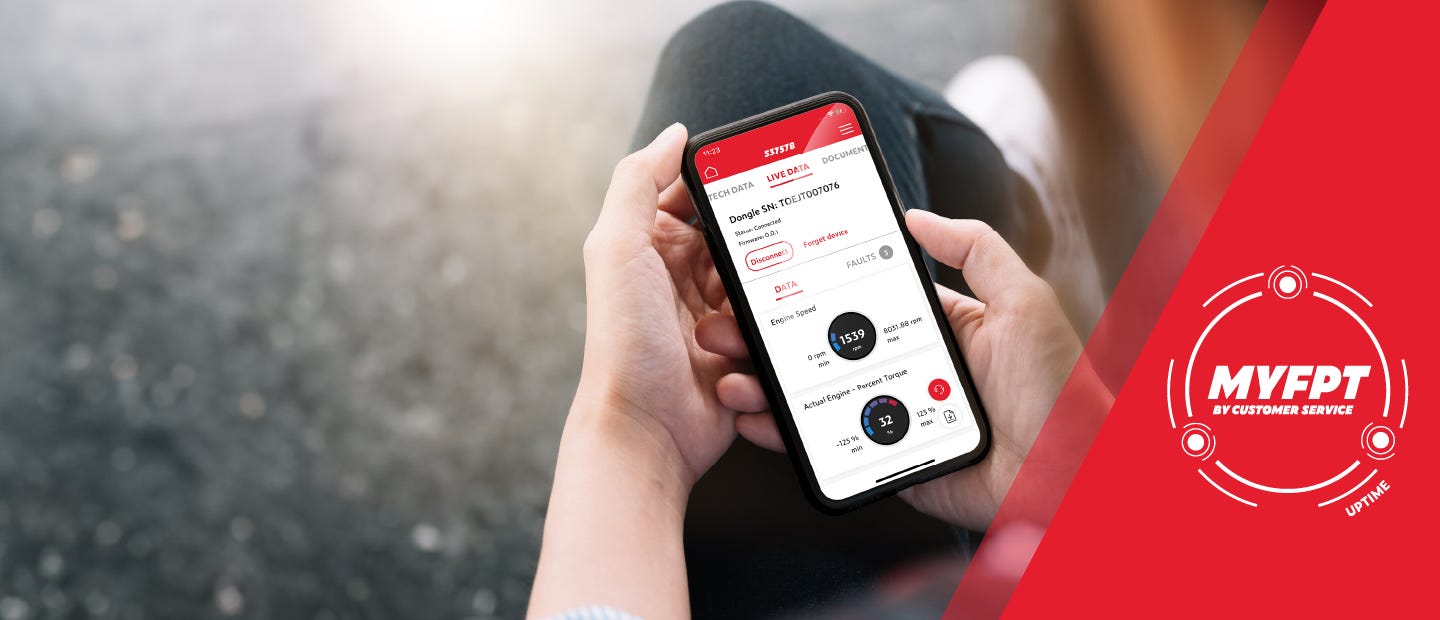 MYFPT APP
A direct connection with your FPT engine.
Engine information and support through your smartphone.
THE PERFECT APP FOR YOUR ENGINE
MyFPT is an app with a quick and easy setup: just type your engine serial number and all your main engine information will be retrieved.
Developed to bring customers into the world of digitalization and connectivity, enabling them to have relevant information at the tip of their fingers together with a quick, efficient and tailored support.
The App is available in Europe, North America and South America both on Android and iOS
Discover the main features:
Consult engine technical info
Download user's manual
Check spare parts availability
Monitor engine performance in real time
Find FPT dealer and workshop
WE PROVIDE THE DONGLE, YOU MONITOR ENGINE DATA
With the new bluetooth FPT Dongle you can monitor engine performance (such as fluids levels, temperatures...) and fault codes in real time.
Dongle specifications:
Size: 4x2x2 cm
No wiring required (via Bluetooth)
Simply insert in OBD diagnostic port
Cable adapters for 9-19-30 pin
Automatic 12/24 Vc
Dongle available in European FPT network.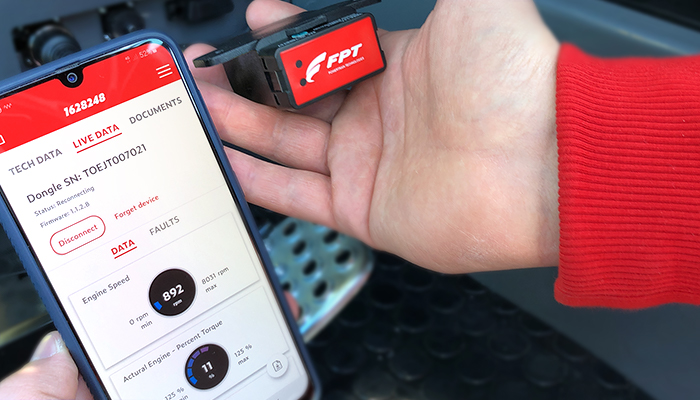 Discover all Dongle Benefits:
Optimize daily usage
Check engine status
Retrieve information about the faults
Quick data sharing with FPT assistance
Do you want to know more?